We are proud to celebrate the talents and success of some of our finest British & Irish designers – who all happen to be female! These talented women have shown how hard work combined with creativity results in a recipe for success, which has been exported all over the world. Here we showcase some of them – welcome to our very best of British & Irish female designers!
Emma Bridgewater


At age 26 Emma Bridgewater began making sponge-painted ceramics, inspired by the china on the dresser in her mother's kitchen. 30 years later, her husband Matthew Rice runs the business with her and their pottery in Stoke-on-Trent produces beautiful pieces decorated by hand. Designs include the original Polka Dot, Toast & Marmalade; Fish and the delightful A Year in the Country. A display of Emma Bridgewater pottery, however mixed, will always work as a whole.
Orla Kiely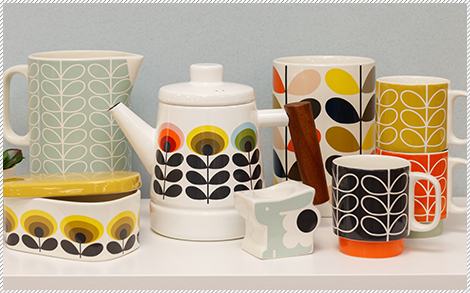 Throughout her career, Orla Kiely has remained inspired by the Irish landscape she grew up in, and also the bright colours of her mother's 1970's Formica kitchen – olive green with a bright orange ceiling! She studied at the National College of Art & Design in Dublin and completed a master's degree at the Royal College of Art in London. Her bold patterns have been applied to everything from ceramics to bicycles and her Multi Stem pattern is universally recognised.
Sophie Allport

Sophie Allport graduated from Leeds University with a degree in Graphic Art & Design and worked in London before opening her own business, back home in Lincolnshire. The local landscape inspires her work; mossy greens and slate blues make her collections restful and easy to live with. Sophie has depicted hares, ducks, chickens and owls as well as more exotic flamingos and fish. Recently she introduced the enchanting Artichoke design, inspired by kitchen gardens.
Cath Kidston
Cath Kidston opened her first shop aged 34, supporting it through her interior design business until it became successful. By 2013 there were 136 outlets, in the UK and China, and her reputation as an influential British designer was sealed. Ceramics are adorned with ditsy floral patterns and animals, while the bags and accessories follow the same colours and light-hearted appearance; always beautifully made with quality materials and finish, and her kitchenware and stationery are made with the same exquisite quality.
Hannah Dale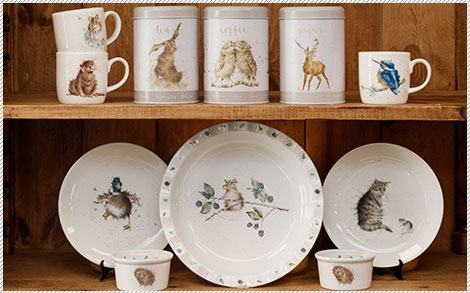 Hannah Dale spent five years as a London stockbroker before marrying a Lincolnshire farmer and, inspired by rural life, began painting animals. The delightful detailed style of her work, with trademark speckles of paint, proved very popular when published as greeting cards and Wrendale Designs was founded. The card designs have now expanded onto textiles and, in collaboration with Portmeirion, high quality ceramics. Hannah continues to produce inspired designs which are always popular with the ever-growing Wrendale following.
Carrie Elspeth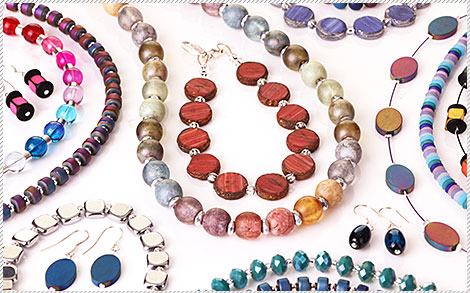 As a design graduate, Carrie Elspeth founded her jewellery business in 1999 in a little studio in Cowbridge, South Wales. Utilising beads sourced from all over the world, Carrie launches three new jewellery collections each year, always inspired by colour and shape. Temptation Gifts is Carrie Elspeth's recommended online retailer, and her collections are featured in full on our website, including bespoke pieces designed only for our customers!
Sara Miller

Sara Miller was named Most Promising Young Designer at the Henries Awards in 2016 – a prestigious London event which celebrates new and innovative design in the greeting cards industry. Her work reflects a love of travel, combining influences from around the world with her own unique creativity. The Sara Miller London brand was launched in 2015 and she made an appearance as 'artist in residence' in the flagship John Lewis store. Her luxury homeware and accessories are perfect for travel and domestic use.
Rachel Bright

Rachel Bright trained as a printmaker at Kingston University followed by a Master's Degree in Printmaking. Her original style of bold images combined with quirky typography evolved from playing with old metal letter press type to create phrases which summed up her philosophy and attitude. Endlessly positive, she has also written and illustrated several books for children while her designs celebrating life's silver linings have sold over 10 million cards and 5 million gifts across the globe.
Milly Green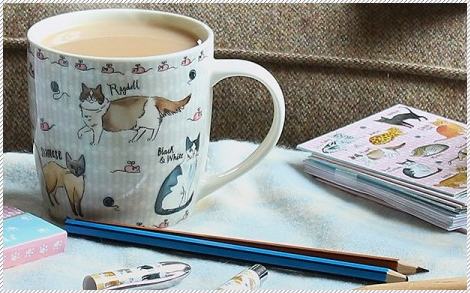 Milly Green is a British designer who combines an artistic background with interior design experience to create quirky designs in a distinctive style. Her work is a fresh and contemporary take on classic themes with a particular emphasis on colour with a touch of humour. Her collections include the Celebrating Britain range which features British traditional life and the Royal Family. Milly creates detailed illustrations combined with witty typography, celebrating life, the natural world and all things British!