Return to Previous Page

Personalised Village Candle
Available exclusively from TemptationGifts
"At Village Candle we have always believed that our candles are perfect for every occasion. The Temptation Gifts' personalisation service means that our customers will now have the opportunity to add a unique sentiment to our jars, making them even more special." Paul Aspin, Financial Director, Village Candle UK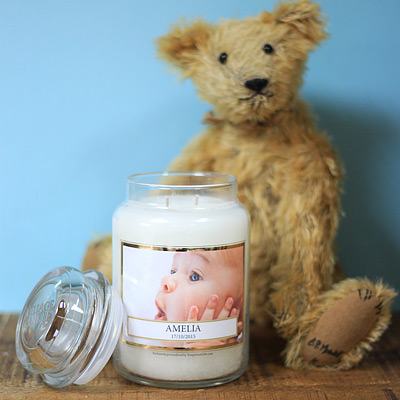 We all love fragranced candles. Beautiful scents have the power to evoke memories of special moments and occasions shared between good friends and family. That's why you choose them as presents for those near and dear to you more than any other gifts.
And now, presenting a candle to someone you care for can be made even more personal! We've made it possible to personalise your Village Candle with an exclusive label featuring your own photo and message for a truly unique, thoughtful gift.
Our personalised prints can be applied to Village Candle' medium and large jars.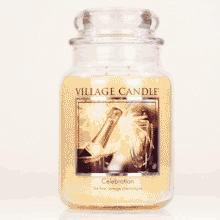 You can personalise the Village candle of your choice in five quick steps:
Choose your candle. Personalised label can be added to medium and large jars.
Tick "Add Personalised Label".
Upload your photo. Choose one from your collection (taken either by camera, phone or tablet) or use one from our own photo gallery.
Add your personal header and message. Check the preview of your personalisation to make sure everything is as you wish.
Choose quantity and press Add To Cart. Voilà!
We will then produce a high quality print including both your photo and message, complete with metallic gold border which then will be carefully hand applied to the back of your candle, leaving the original Village Candle label intact at the front.
From celebrating wedding, anniversaries and birthdays, to cherishing special moments with friends and remembering those who have passed away, personalised Village Candles are perfect for expressing sentiments to those special people in our lives.
Click on the links below to choose your Village Candle shape and make it personal!
Large Jar Candles
Medium Jar Candles
Tweet