Return to Previous Page
Hand-crafted fragranced candles with innovative Dual Wick technology
Classic Large Jar Candles £19.99 £15.99
Classic Medium Jar Candles £16.99 £13.59
PersonalisationOnly £2.99!
Personalise your Village Candle
Why choose Village Candle?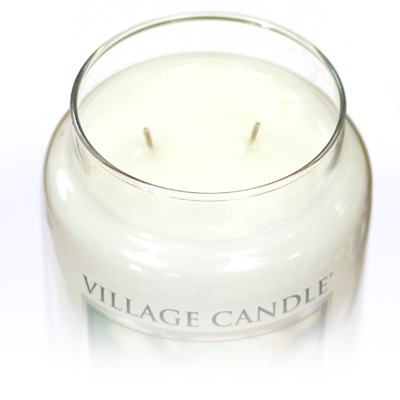 Village Candles feature a dual wick which burns more cleanly and produces less soot than a single wick. This produces more light, less residue and pure, clean fragrances. A cleaner, more efficient burn is achieved, with double the ambience.
Village Candles are made under strict quality control, using only the most refined 100% food grade paraffin wax, the richest colours and the finest fragrance oils. Every batch is tested for burn quality, UV reaction and fragrance 'throw' – the ability of a fragrance and the medium in which it is carried to disperse throughout the surrounding air – before being released to stock. All Village Candles conform to British Standard BS EN 15426:2007.
The Village Candle Story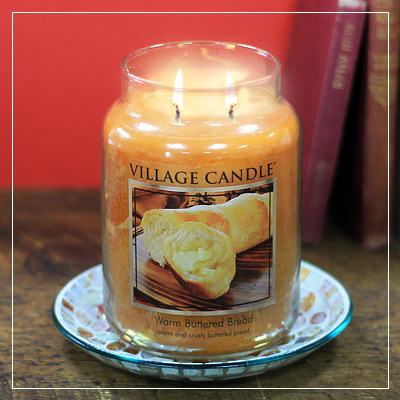 Like so many successful businesses, Village Candle began as a kitchen hobby. The founder, Paul Aldrich, experimented with candle-making as a teenager in the 1970's. His mother liked to preserve fruit using canning paraffin, and Paul would melt the leftover wax and pour it into milk cartons to make candles. After his hot tub business fell victim to the recession of the 1990's, Paul revived this hobby and began making candles again. Family and friends began to take an interest, suggesting new fragrances and asking for candles which they could give as gifts. Seeing that this could be a viable business, Paul borrowed $20 from a friend to buy wax, fragrance and dye. His hobby was now an obsession, and he would work into the night, experimenting with scent and colour. He also tried different wicks, and found that two thin wicks made a cleaner, long-lasting burn, with less soot. Having found the perfect formula, he began selling his candles in glass jars at local craft fairs.
The first significant success came accidentally, while on holiday visiting family. The car was laden with candles to give as gifts to his relations. Visiting a candle store en route, he decided to show the owner of the store his wares. Unexpectedly, the store owner placed an order. It turned out to be the first of many, eventually thousands, of orders from retail stores throughout North America.
Aldrich, his wife, Sally, and their three daughters set up production in their home kitchen. Family and friends came by to help at the weekends, and were paid in candles. It is this hand-made quality which has sealed the reputation of Village Candles, who pride themselves on being part of the tradition of craftsmanship which is the heritage of so many businesses founded in Maine.
By 1998 Village Candle was ready to 'move house' into a custom-built factory where candles were made to the high standards which had been set in the kitchen of the family home. The company continued to grow and is now located in the coastal town of Wells, Maine, New England. The Village Candle story is a classic tale of hard work and imagination triumphing against adversity, but it is the quality of the products themselves which engendered this success. The range now includes three sizes of classic jar candles, votives, wax melts and a wide variety of candle accessories. The fragrances are alluring and satisfying, evoking a sensory experience which will refresh, revitalise and relax.