Return to Previous Page
Exclusive to Temptation Gifts
|

Hand Decorated

|

Personalisation available!

Exclusive to TemptationGifts, Temptation Money Pots, are designed and decorated within the idyllic Chiltern Hills, England and feature stunning and completely unique artistic patterns. Some of the Temptation Money Pots can also be personalised with your own message by our in-house artist to add that personal touch to the gift.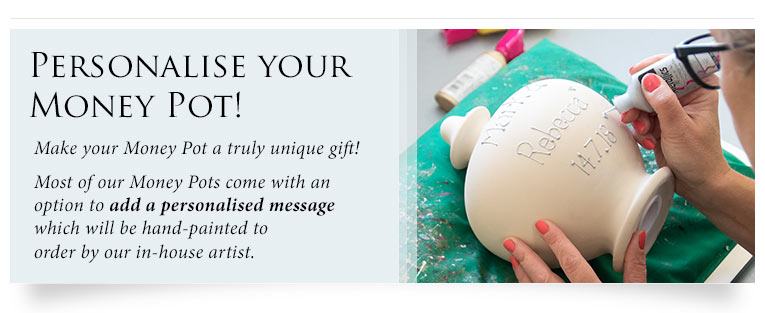 Temptation Money Pots are a perfect idea for saving up in style! Each money pot is hand-decorated using various artistic techniques so no two pots ever look the same! This adds to the inimitably of the Temptation Pots and it enables our artists to flex their creative muscles to develop the most stunning designs imaginable. Want to make it even more unique? Some of our pots come with an option to personalise with your own personal message! Can't wait to spend your cash stash? Each of the pots has a small plastic stopper on the base, allowing easy access to your savings…But can you resist the temptation?
To learn more about the creative process involved in making Temptation Money Pots, watch the video below: