Now the summer months are here (and the sun has finally remembered itself), Wedding Season is beginning to reach its peak. To help out a little, we're bringing you a useful mini-series of blog posts about some of our best wedding gifts and items. This is our final piece, offering you a few ideas as to what to buy the Newly Weds...
Whether you've been given a list of gifts to choose from and want to get something a little extra, or you're looking for the main gift, we've got plenty to entice you that will put a smile on the bride and groom's faces.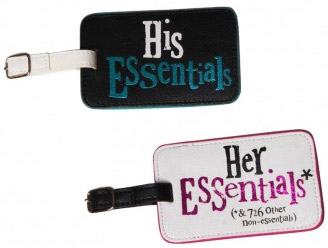 For the Honeymoon
One of the options for gift-buying is getting the couple something they can use almost immediately, on their Honeymoon.
If they're jetting off abroad, why not get them something fun like this His & Her luggage label setfrom the Bright Side? They're great for attaching to any suitcases or luggage, and the newly weds will have the thrill of writing in the very same address for each label, maybe for the first time!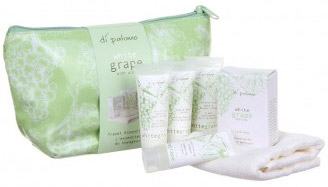 When they're away they'll need some essential toiletries. These white grape & aloe travel toiletries are just the thing. In a handy travel bag, the set includes shower gel, shampoo, soap, hand and nail cream, and a super soft bamboo fibre face cloth. Currently 20% off in our Summer Sale, it'll be a sure fire hit with the newly weds!
If you're after even more ideas, have a look at the rest of our Honeymoon gift selection here.
For the Home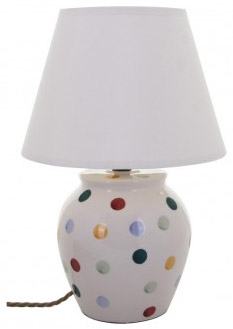 We've got thousands of suitable gifts for newly married couples, but we're well aware the sheer number of gifts can be a little daunting!
One item we wanted to pick out in particular was this beautiful lamp and shade from Emma Bridgewater. It would make a stunning edition to any home, with its distinctive and elegant polka dot style, indicative of Emma Bridgewater's timeless designs. The lamp is currently 15% off in our Summer Sale, meaning a huge saving of over £13.
With any luck, there might be a few bottles of wine left over after the big day has passed. A great gift for any couple who enjoy their wine is this bottle holder from Flame Homeware. It features Lucy and Lee, two lovers on a bench, and a love heart that holds the wine bottle in place. It's cute and not too showy, making a great centrepiece for the new Mr and Mrs.
---

For more brilliant gift ideas for wedding season, have a look at our special wedding, engagement and anniversary section.