Now the Summer months are finally here (even if the weather is suffering an identity crisis), Wedding Season is beginning to reach its peak. To help out a little, we're bringing you a useful mini-series of blog posts about some of our best wedding gifts and items. Second on the agenda is the big day itself...
Whether you're heavily involved in the wedding and organising or just a friend wanting to give a helping hand, we've got a few useful ideas to help make the day even more memorable.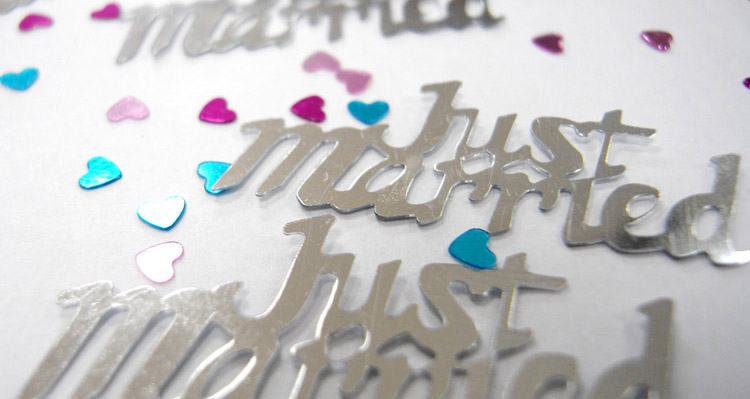 Sprinklings of Magic
Sometimes it can be the little things that make a difference on such a big day.
We've got a wide selection of confetti that is sure to add a sparkling touch to proceedings. Whether elegant butterflies or shimmering silver stars, every taste is accounted for. They're great for sprinkling over tables at the reception, or over chairs at the ceremony itself. Why not mix and match? Simply head to our wedding confetti section!
Decorations
The wedding party and guests are all going to look the part, so make sure the reception room does too!
At TemptationGifts we've got a wide selection of decorations that will bring further life and vibrance to the event, and all at prices that won't break the bank. Why not decorate the walls with this timeless paper chain from East of India? The pack comes with enough strips of paper to make 3 metres of chain, and are easily connected together with an adhesive strip at the end of each strip.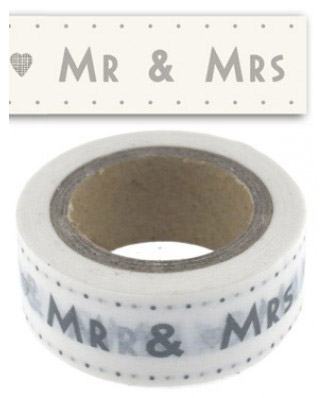 If you really want to ensure every detail is perfect, we can help you right down to the paper tape you use. This Mr and Mrs adhesive paper tape is low tack, meaning it can be stuck onto most things and then peeled off again. The tape can be used to write on, make collages, wrap presents and to decorate almost anything.
We've got lots of other tape and ribbons to choose from, including this Just Married woven X stitch 3m ribbon, so you'll be able to find something to match the theme and style of your wedding. To see the rest of our ribbons and gift tags, browse our section here.

---
For more brilliant gift ideas for wedding season, have a look at our special wedding, engagement and anniversary section.