It's nearly here - the day that you either love, or hate, it's Valentines Day!
Those in relationships will be feeling the pressure to produce something special for their other halves, whereas those who are not, will be smirking at the thought of those rushing around the shops for the perfect gift, whilst they sit back with their cup of tea.
But don't fear! – We are here to help you with our top Valentines Day picks;
For Her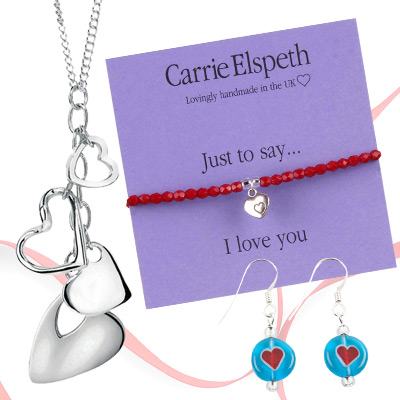 Jewellery – Always a fail-safe option, and lucky for you, we have lots to choose from. Carrie Elspeth jewellery is handmade in the UK. From the limited edition Opulent Collections, to the simpler Sentiment Bracelets, there will be something to suit everyone. The new Personalised Sentiment Bracelets mean you can add your own message to make it a really special gift.
We also have our very special Fiorelli collection, a mix of bold statement pieces, and subtle petite pieces make them a perfect choice for a luxurious gift.
Bag – Every woman loves a new bag, often it is quite a personal choice, but Disaster Designs have a range of different styles and shapes that would fit anyone's taste. We adore the 'With Love' and 'Love Letters' collections for the most practical of romantics.
Scarf – A simple, but often-treasured item, especially in these chilly months. We have a great selection of fashion scarves to warm the heart with, including heart patterns to fit in with the valentines theme, but also a beautiful range of soft and luxurious silk scarves by Quintessential. Perfect to take them through into the months of Spring.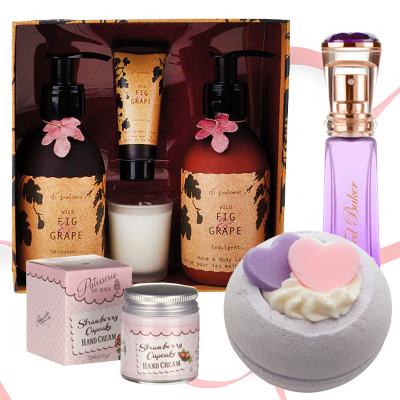 Bath/Perfume – Smelling great is essential, and having your other half buy you something that they think will smell nice, is even better! Take your pick from a range of toiletries brands including Di Palomo and their popular Wild Fig & Grape collection. We also have a selection of fun bath bombs and tartlettes from Bomb Cosmetics and Rose & Co, which will make any bath time a lavish occasion.
For Him
Hobbies- What's better than a gift for something they love? The tool roll from Gentlemen's Hardware is perfect for any DIY Handyman you have around the house. The fish flask is also great for keeping the keen fisherman hydrated or any one that loves the outdoors.
Promises – Money may be tight this time of year, so getting the perfect gift may be just that bit out of question. So why not give the intention with a Terramundi Money Pot. From Ferrari's to Gig Tickets – vow to help them save up for what they really want.
Fashion Accessories – Not just for the ladies, treat your man to something special with our range of Fred Bennett mens' fashion pieces, including cufflinks and leather bracelets. Off on a trip? Treat him to some travel accessories to stay organised and stylish, and of course.. a washbag to keep all of his beauty 'secrets' !
Drinking Gifts – From the finest wine connoisseur to the casual drinker, our range of drinking accessories make ideal gifts. Flame Homeware presents a fun range of bottle holders from a Double Decker Bus to our personal favourite – Leaf Blower Lance! Lolita glasses also have a range of beer glasses with designs titled 'Pub Crawl' and 'Beautiful Game'. Packaged up in their special gift boxes and partnered up with their favourite tipple – gift sorted!



Still struggling? It's time to get creative;
- Find out their favourite animal and buy them a soft toy token.
- Flowers too boring? – Give a bouquet of flowers in the form of a long-lasting Yankee Candle!
- Bake them something special using our range of baking accessories from Sweetly Does It and Emma Bridgewater
- Breakfast in bed with your new matching mugs from Dunoon

For more ideas, check out our Valentines Pinterest Board
& Don't forget your card!

Rebecca