This week is 'Thinking of You Week'.
Launched by the GCA (Greetings Card Association) it is a "special week to highlight the emotional power of sending and receiving greeting cards"
You may be cynical, but we really love this idea, not just for this week, but for any week of the year. When was the last time you send someone a written message just because?
If the number of birthday cards you receive has decreased but the number of texts & emails risen… it is a sign of the changing times – but for the good or worse?
We love receiving mail, what's better than seeing an envelope on your doormat that is not a bill or marketing flyer.
But why do we only send cards on a birthday or anniversary, why not just because you are thinking of someone, or missing them. Imagine the smile on their face when they see that you have taken the time to send something special just for them.
It's been scientifically proven that receiving a handwritten card makes people feel much more special than receiving instant texts, emails or Facebook messages. And it feels really good to send them too!
We have a great range of cards that are perfect for any occasion, or why not make your own?!
Don't let the art of greeting cards get lost in this electronic age.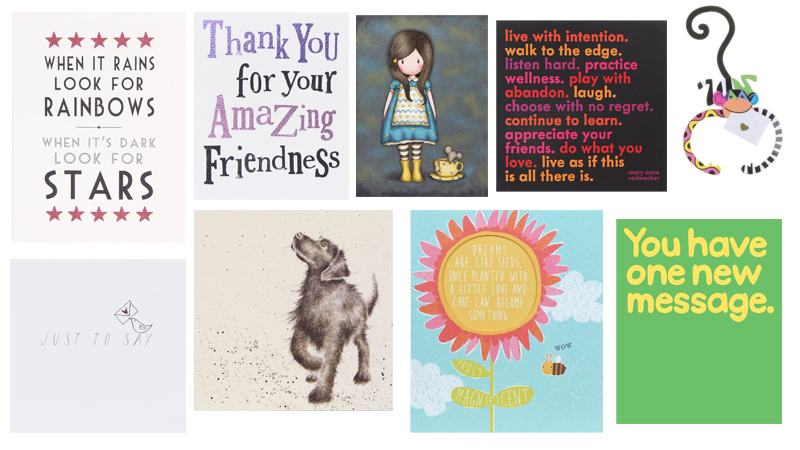 References
Plus you can always check out our Pinterest board for more 'Thinking of You' Inspiration


Rebecca