Last week I was rooting through cupboards at my mum's house (who can remember why now?) and I came across a little cup that I've seen many times before but which always sparks my imagination – it's commemorative cup from Elizabeth II's coronation in 1953, and every child in the country got one on June 2nd, 61 years ago this week.
We've had our fair share of Royal glamour in recent years, but it still strikes me that in this vastly republican age the pomp and splendour surrounding Royalty is such a relic from another time. As someone who usually has some ancient Penguin classic languishing in their handbag and wears a wind up watch which is rarely even right twice a day, I am fascinated by mid-20th Century history, design, and fashion. There's something so within reach, but still so lost about an era which is within living memory for many, but completely alien to my generation.
So I started nosing around online at articles and photos from that day in 1953 and quickly my attention turned, like a magpie to a shiny object, to the robes and diamonds the Queen wore that day. Jewellery has been filling my head for weeks as I've been lovingly working on the launch on temptationgifts.com of Fiorelli Jewellery. When I close my eyes at night I see the glittery pendants and dangly earrings dancing on the backs of my eyelids, so engrossed have I been in their shapes, crystals, and silver forms. Putting thought into the launch of these pieces got me thinking about what jewellery means to its wearer; what makes them put it on in the morning? Is it because it reminds them of a special place or person? Or just because they feel good knowing the gemstones bring out the colour in their eyes? But also I realised how enduring styles have been since 1953 – from cool and classic silver to lovely natural fresh water pearls and glittering clear zubic zirconias (not quite diamonds, but still beautiful) a lot of the pieces available today wouldn't look out of place in the 61-year-old iconic images of the young Queen in her regalia.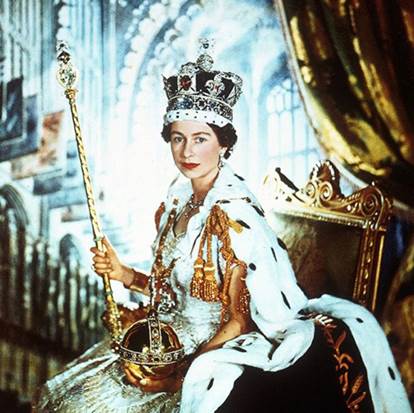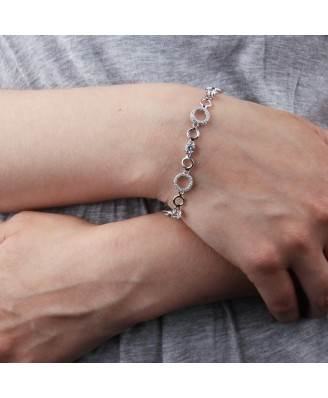 Coronation Day 1953 Earrings by Fiorelli - £35.00 Necklace by Fiorelli - £149.95 Bracelet by Fiorelli - £85.00
As you'd expect, the crown she donned on June 2nd was as old as the hills, but other jewellery weighing down her petite frame were invaluable heirlooms too – her eyepopping diamond necklace and earrings were worn by Queen Victoria on her jubilee, and then by every subsequent Queen including her own mother in 1936, sitting alongside a King, on coronation days thereafter. They are not just heirlooms, they are batons passed down from monarch to monarch. Heavy is the head that wears the crown…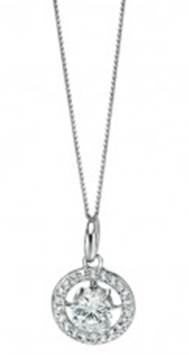 It's items worn by women in power that inspire styles and fashions that filter down to us mere mortals – designer dresses worn by the Duchess of Cambridge sell out in hours, and copycat products appear within weeks for budding princesses all over the country. Royalty have a knack for playing it safe with their fashions, but this is how classics are born and classics are enduring. Pearl earrings worn by Princess Margaret in the 1960s would still be so easy to wear today, even minus tiara and mink fur…

Jewellery is such an emotional thing; not only does its durability make it a lasting memento, but you wear it close to your person and it becomes part of you – whether it remains there or gets passed on is up to you.