Schools up and down the country are breaking up for the summer, which can only mean one thing: summer holiday stress!
Whether you have children or not, planning a holiday can become hugely time consuming. Sometimes it needs to be, as you want to ensure every little detail is right, from your hotel to your itinerary (hallelujah for TripAdvisor!). Now the British Summer seems to be over (it was a great two weeks while it lasted!) and the rain has returned, our thoughts inevitably turn to sunny beaches and sandy shores.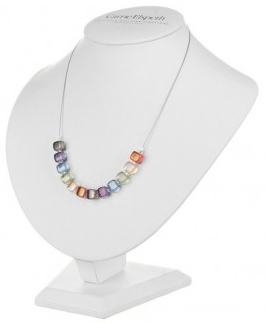 Once you've booked your trip and have the hard part out the way, it's vital you remember to actually enjoy your holiday! The newly formed Holiday Department here at Temptation has got a few ideas to make your break even better...
Time to look your best
If you can't look fabulous when on holiday, then when can you?! Why not treat yourself to a stunning necklace from Carrie Elspeth's dazzling range? If you're planning a romantic getaway, this Midnight Enchanted necklace from Carrie's limited edition Opulence range is sleek and elegant, perfect for a sophisticated dinner. If you'd just rather sparkle in the sunshine, this Sorbet Links necklace from her brand new Autumn collection is full of twinkling colour and vibrant life.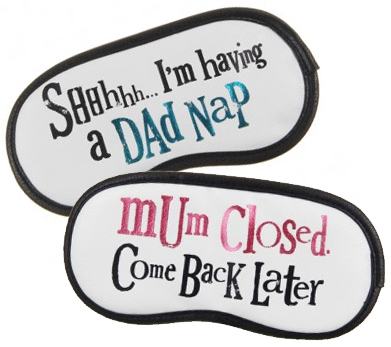 Make the best of the journey
Travelling can really take it out of you, and if possible it's a good idea to try and get some shut eye on the journey. The Bright Side have rather thoughtfully created some brilliant eye masks to help shut out the light and let you catch up on your forty winks. The backs are lined with a soft and comfortable padding (trust us!) and come in versions for both mum and dad. So if an important dad nap is needed or mum needs to be closed for a short while, these fun eye masks will help sooth you on the journey.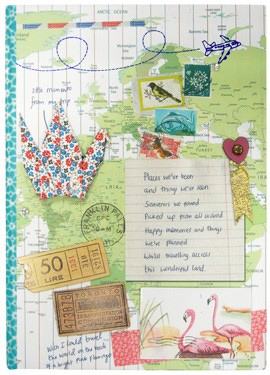 Make the memories last a lifetime
With any luck you'll come away from your holiday with plenty of lovely photos to help you remember the good times. Sometimes you need words to go with the photographs, and a notebook is exactly what's needed. We've got a huge selection of them on Temptation Gifts, which you can see here, but if you're making a trip abroad then this Bon Voyage notebook from Disaster Designs is the most appropriate choice! With 136 blank pages waiting for you, you can write down your fondest memories and stick in any accompanying tickets or photos. You could also use it to store any important information - such as flight details and addresses for friends back home - making this a valuable travelling item!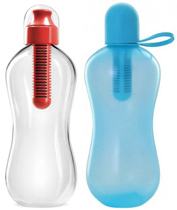 Keep hydrated
If you're lucky enough to be jetting off somewhere hot, it's important to keep well hydrated. In fact, it's pretty important to keep well hydrated wherever you go! Hands down the best way to achieve this is by using a Bobble Bottle. These are reusable water bottles that have an in-built carbon filter, removing any impurities and leaving you with a cleaner, more refreshing drink. The bottles come in six different colours, and we also have a brand new sports range. Whether you're heading down to the beach for the afternoon or are taking a day trip around a city, make sure you keep your Bobble handy!
Something to put it all in
It's all well and good making the best of your holiday with all of the above, but you've got to make sure you've got something stylish to carry them in! Disaster Designs have a wide range of overnight and weekend bags to keep you company for your trip. One of our favourites is the Paper Plane overnight bag, which, for a limited time only, is a massive 20% off! The bag features a travel map design and is large enough to fit everything we've suggested, and much more!
Wherever you're going this summer, we hope you have a truly memorable time. Bon voyage!