It's National Stationery Week!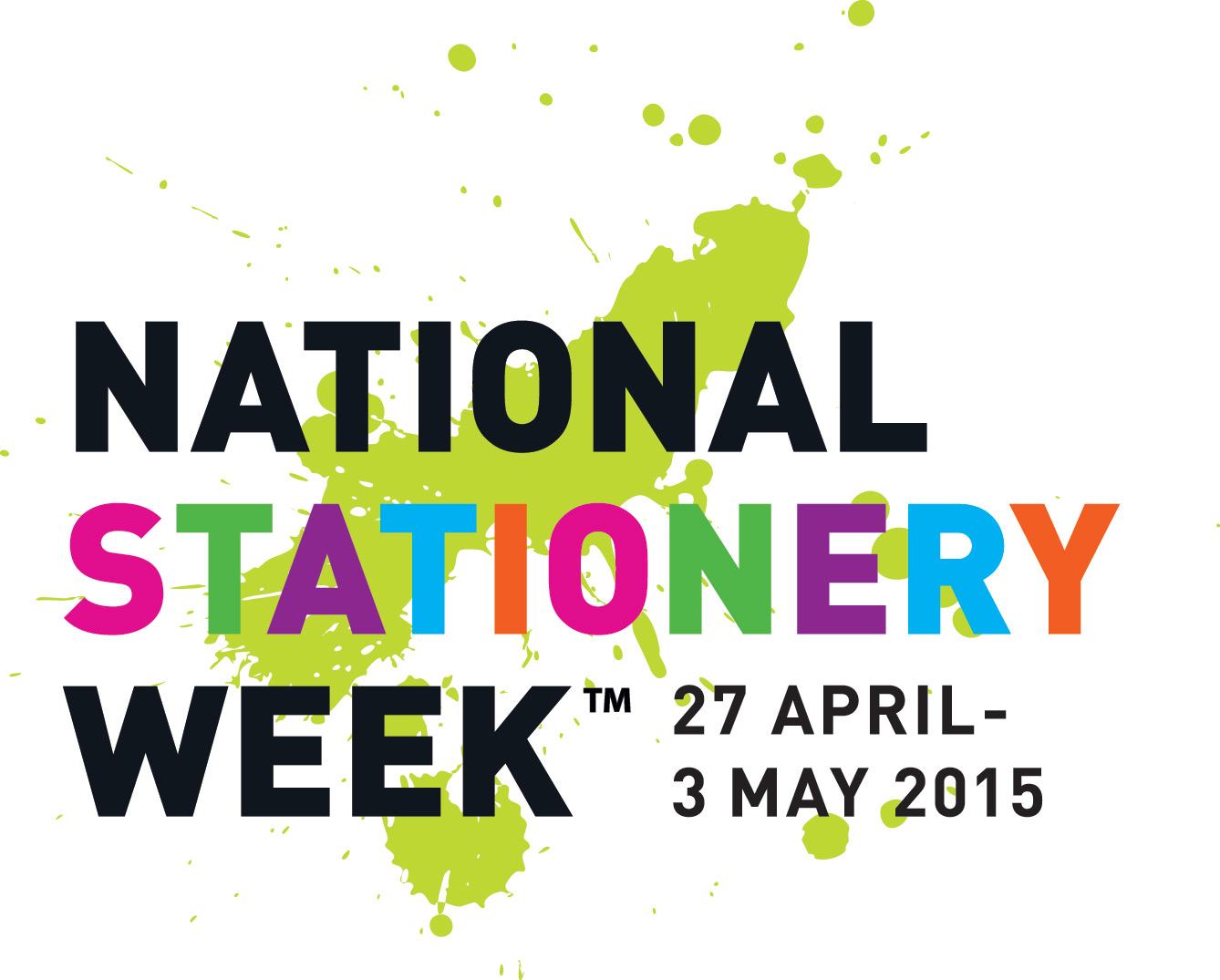 This week is all about getting people talking about stationery and their favourite writing products and to encourage more people to write by hand – when was the last time you handwrote a letter?
I don't know about you but I LOVE stationery. A trip to get new stationery for the first day back at school after summer was the best day ever as far as I was concerned! And I am sure that I'm not alone.
Now as a 25 year old, of course those days stopped a long time ago, but that doesn't mean I still don't have my enthusiasm for a great piece of stationery, which is why it was decided that I should pick out my favourite pieces to share with you!
My Top Stationery Picks!
Doughnotes – I don't think these need any explaining as to why they are in here, its note paper... shaped as a donut, but wait it gets better, because you can even pick your favourite flavour! Amazing.
Happy Jackson's Lovely Pencils Slim Pencil Case – I may not be a regular user of pencil cases anymore – but if I was! This would be the one. All stationery that gets the luxury of living in this pencil case, is certainly very fancy!
Pack of 5 High Stylers Highlighters – 2 of my favourite things in life is painting my nails, and highlighting things… I never thought the 2 could be combined until now!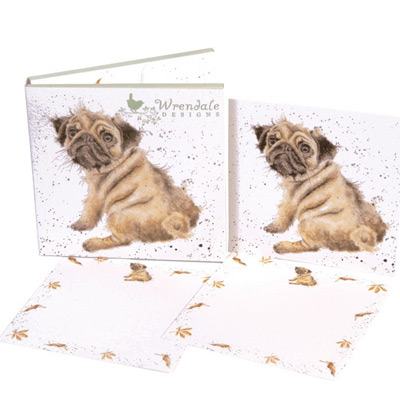 Wrendale's The Country Set Pug Love Notecard Pack – Now if you know me, you would know that after the introduction of my little pug Wilbur into my life, I have the tendency to be a full on 'Crazy Pug Lady ' - and what better way to let everyone know with these adorable notecards.
Madeleine Floyd's Birdsong Notebook - – I don't normally like notebooks that are not wire bound, usually because I'm making notes using my knee as a desk and non-wire bound notebooks don't usually perform very well under these pressures! – However! Who can resist these adorable little pastel bird eggs on the cover of this note book?! Perhaps it's the fact that they remind me of chocolate mini eggs… but either way this notebook is a winner!
Caroline Gardner's Chroma Pen & Pouch Set – I have a bit of a thing for colourful geometric patterns at the moment and I feel like I definitely need this pen in my life (if not all of the Chroma range) it even comes with a cute little pouch – my pens never usually get this luxury treatment!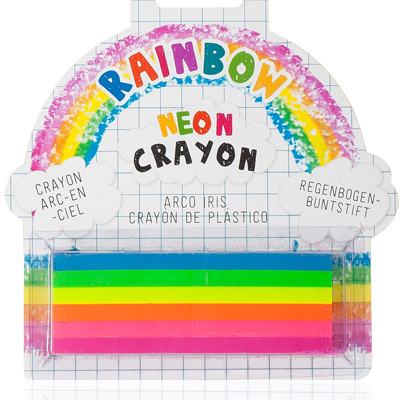 Neon Rainbow Crayon –
Rainbows, Neon, Colours... It's making me go a bit giddy just thinking about owning this glorious item. It's one of those stationery pieces that you just want to own, not use... just admire it as it sits gracefully on your desk, shelf... floor?!
Sketch and Sniff Pencils – Nom nom nom is all I have to say. Who remembers scented gel pens? Those were like currency in the classroom... I wonder if these will work the same in the office – swapsie your croissant for this vanilla scented black pencil?
Santoro's Grumpy Owl Pen Holder – What's better than a little grumpy owl to look after your ever-growing pen collection? Not a lot I say. Need!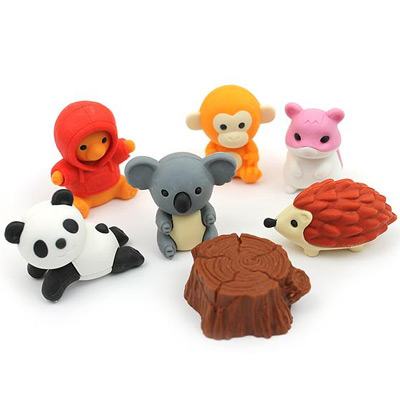 Iwako Forest Animals pack of Seven Eraserz – These remind me of my childhood, but these are at a whole new level than my flat penguin shaped eraser that no one was allowed to use. These guys are 3D! Granted you may not exactly find what looks like a hamster, a monkey... okay – none of these animals apart from the hedgehog would realistically be found in a forest, but who can resist this cute selection of critters!
Enough about me now! You can find more stationery inspiration on our pinterest board, and why not go and check out The National Stationery Week website and get involved!
Rebecca