You may or may not know that Friday 20th February is actually Love Your Pet Day.
Last week it was all about that significant other or secret crush, but this week it is time to show some affection to your furry babies!
The offices at Temptation HQ are full of animal lovers and they can't wait to share with you, pictures of their fluffy critters.
First up is Catly owned by Marketing Assistant AR – a temporary name that just stuck. Catly is a gorgeous Ragdoll Cat that doesn't meow!
Raglan, Bear and Jimmy belong to Fulfilment & Distribution Manager Sara. Raglan and Bear love their country walks, sleeping and sniffing out chicken, whereas Jimmy can't resist a roll around in the mud!
Gabby is owner to one of the more unique pets amongst us a Tarantula named Charlotte and the very handsome Bruno the horse.
Pepper is the beloved cat of Senior Graphics Designer Ola. Pepper is a true hunter at heart, but that doesnt stop her cosying up with her owner in the evening!
Biffa and Biscuit belong to Anne. Despite looking innocent they love to bring their owner lots of mousey presents!
Wilbur and Bentley belong to Social Marketing Assistant Becca. Wilbur of course follows in the footsteps of his owner managing his own blog, twitter and pretty much taking over Becca's Instagram account too!
Matrix 'the cat with no teeth' belongs to Alex. Matrix's favourite things are chinese food and the ironing pile.
Customer Service Assistant Gemma is the owner to the lovely Louis, his beautiful markings making him a much photographed cat.
And last up is Mr Larry Lamb Chops owned by Warren in Customer Services. He loves cuddling up to his owner when he gets home from work.
With busy lives amongst families, jobs, traveling, homework, and chores, how much quality time do you spend with a pet? If your answer is "not enough", then make an extra fuss on this special day! Take them out for a nice long walk, give them a special yummy treat or present them with a new toy. Or simply give them an extra cuddle in the evening!
Here is a selection of great gifts for your furry friend:
And of course we can't end this blog without giving a special mention to everyone's pets of the past.
We would like to dedicate this blog to the gorgeous Mr. Darcy who belonged to owners of Temptation Gifts, Mike and Sheena.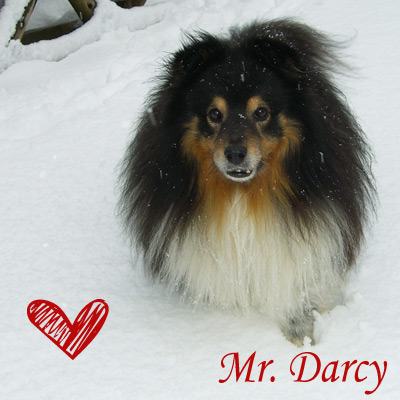 Time to get pampering!
**Prices displayed in images were correct at time of publishing, these are subject to change
Becca