Here at Temptation Gifts we are very excited about Dunoon Ceramics 40th Anniversary!
We have been stocking Dunoon Mugs in our stores and online for 30 years and are very proud to be their recommended online retailer.
Established in the early 1970s, Dunoon Ceramics Ltd is a world-renowned British company with the very highest standards in quality and design. Their mugs are made from fine bone china clay, using the traditional "slip" making process. China clay is noted for its strength, its fineness and its whiteness, which allows it to take almost any style of decoration.
To mark the 40th anniversary of the start of Dunoon's production, and to celebrate 40 years of British pottery making, we have worked with Dunoon to create a special mug! This mug is being offered as a limited edition run of only 1000, exclusive to Temptation Gifts in the UK! And at the time of typing – Number 1 is still available!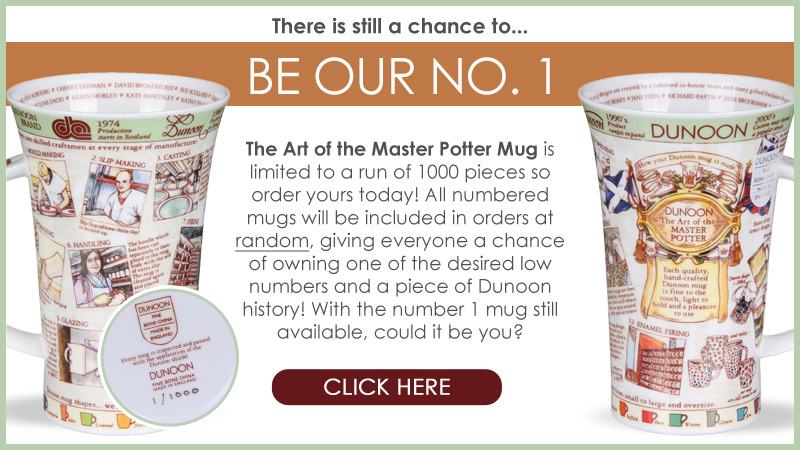 What we thought would be fun was to see how much you know about Dunoon
Take our test for fun here
You may want to check out the story of dunoon here and my previous blog post here to give you a helping hand with any tricky questions!
Good luck everyone – let us know how well you do on our Facebook page!
Rebecca