It's finally here, Christmas! – gone are the Halloween decs… the fireworks have stopped.. almost! And now we are surrounded by all things covered in glitter and penguins...
The John Lewis Penguin advert was released last week and here at Temptation HQ we cannot get enough of #montythepenguin !
The advert tells the wonderful story of a cute little boy called Sam, and his penguin friend Monty. However, the story starts to turn sad when you discover that poor Monty is feeling a little upset that he doesn't have a special friend to love. The story ends with Sam gifting Monty with a new penguin friend called Mabel. All set to the tune of John Lennon's 'Real Love' covered by the popular Tom Odell.
"Give someone the Christmas they have been dreaming of" is a great strapline finishing off the festive ad, and is a term that we like to replicate here at Temptation Gifts.
Now we don't want anyone to go without a penguin friend this Christmas, so we have rounded up a great selection of Penguin gifts;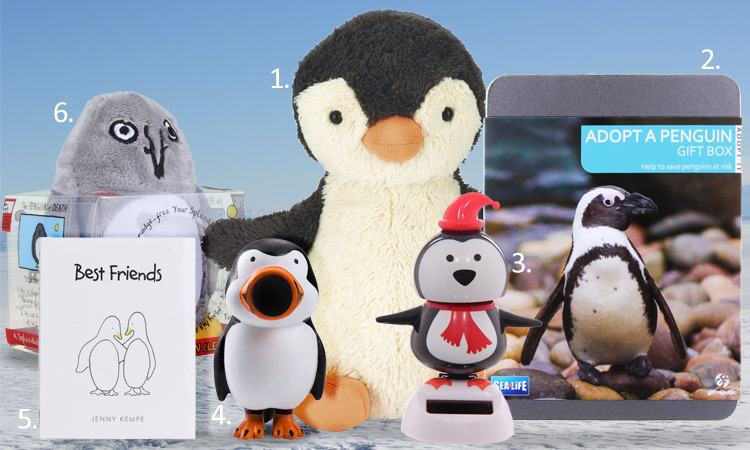 1. Jellycat Medium Peanut Penguin – £14.95 £13.46, 2. Adopt a Penguin Gift Set - £19.99, 3. Penguin Solar Pal - £2.99, 4. Penguin Popper - £7.99, 5. Best Friends Hardback Book - £5.99, 6. Edward Monkton Penguin of Death Screencleaner – £10.99 £1.99
We have a selection of plush toys from Jellycat & TY, as well as a fun Penguin Popper, sweet gift books, and even a chance to adopt a penguin of your very own!
And for those more cynical, we have the humorous Penguin of Death accessories from Edward Monkton for a slightly sinister twist on the friendly penguin tale.
There's a penguin for everyone here at Temptation Gifts!
Rebecca