The beginning of the New Year brings with it many things, most notably our fantastic Winter Sale and, inescapably, snow. Amongst the excitement of the sale and the chaos of the snow, you'd almost be forgiven for missing the arrival of Carrie Elspeth's brand new range of beautiful and unique jewellery. Almost.
We've been working with Carrie since 2005, and each year she brings out multiple new ranges that build on favourite designs, explore new styles, and are always ahead of the fashion curve. Sometimes we wonder how she keeps managing to conjure new designs, but we shouldn't be surprised: we only work closely with people at the top of their game! From the moment we started selling Carrie's jewellery online, we have been her primary online recommended retailer, a reflection of shared attitudes and ethics, both professional and personal.
Every collection Carrie brings out is invariably special, but 2013's Spring Collection is even more so than usual. It contains her 1,000th design, a remarkable achievement that we think is worth shouting about!
The design is available in necklace or earrings form (or as a set) and comes in a range of sparkling colours, sampling a metallic rainbow of floral and ocean hues. The unique glass beads hail from the Czech Republic and feature a shimmering silver core, adding personality and depth. In short, they're stunning.
Only 1000 of this limited edition range are being made, and every necklace comes with a certificate hand-signed by Carrie herself, making it a truly special collector's piece.
In her own words:
"To celebrate my 1,000th design I wanted to use really special beads, but keep the range versatile and accessible so everyone can enjoy it. These shimmering beads with a silver core are the perfect choice as they are such a delicious combination of colours and can be worn with so many different outfits. This is a very satisfying range to celebrate our milestone!"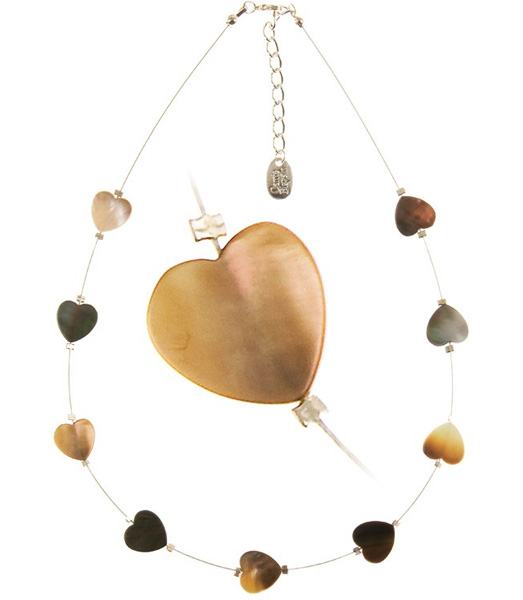 Of course, Carrie's new collection doesn't simply end with her 1,000th design. There are a huge variety of bracelets, necklaces and earrings to have a look through, and you're certain to find something perfectly suited to your own tastes, or a friend's style. We have everything from new Athena Bracelets to stunning heart or star shaped shell necklaces that are already proving immensely popular.
It's always an exciting day in the Temptation office when we get to look through a new range of Carrie Elspeth jewellery – and yes, maybe try on the occasional piece… So we're certain you'll love her new collection as much as we do, and are proud that we continue to work so harmoniously together.