Whether it's the difficult economic climate, a reaction against the prevalence of extreme consumer culture, or just the rediscovery of old-fashioned activities, crafts are on the up in the UK.
The trend started over a year ago and has steadily gained momentum ever since. Sewing, knitting, PVA glueing: Britain has rediscovered its love of the hand made, and why not? It's a stimulating creative endeavour with an ultimately rewarding outcome - unless you've got very high standards!
Here at Temptation we've got a wide range of crafts you can buy - either as gifts for arty friends or to help you make your own creations.
We had a go at making our own pieces of art using the adorable arts and crafts range from Gorjuss, which you can find here. Three of our marketing and product team created masterpieces (their words) and let the rest of the office judge them. You can read more about the process and their creations here, but the undisputed winner (my words) was the piece below, created entirely from our Gorjuss range of items.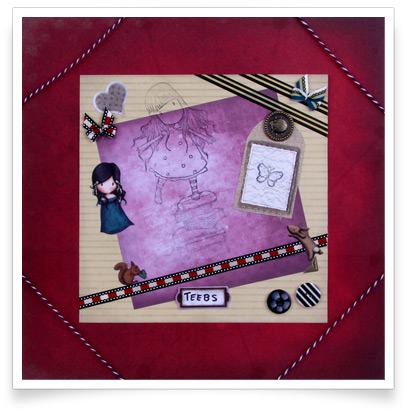 The great thing about craft making is that it doesn't matter how accomplished you are: you can take it as seriously or as playfully as you want. Some people have the patience to spend hours delicately tinkering with seams and creating things from scratch. On the other hand, sometimes all it takes is a bit of ribbon or a stamp to decorate a notebook, and you've created something unique and personal.
East of India have a vast array of ribbons perfect for just that, and you can find more here than anywhere else online. You could use them to wrap presents, to decorate a room, or create something entirely from scratch. With literally over 100 to choose from, you've got no excuse not to begin your craft adventure.
If you fancy testing your skills a bit further, why not take on a little project? You could knit a new best friend for yourself or a little one with this Knitted Teddy Bear kit, or test your sewing nous with this vintage-inspired button heart set. There are more bits of knitting and sewing kit, including tape measures, buttons, and safety pins, which you can find by clicking here.
But it doesn't really matter what you decide to do. What's important is that you do something. Be creative, get crafty and make some art. Join us in the craft revolution!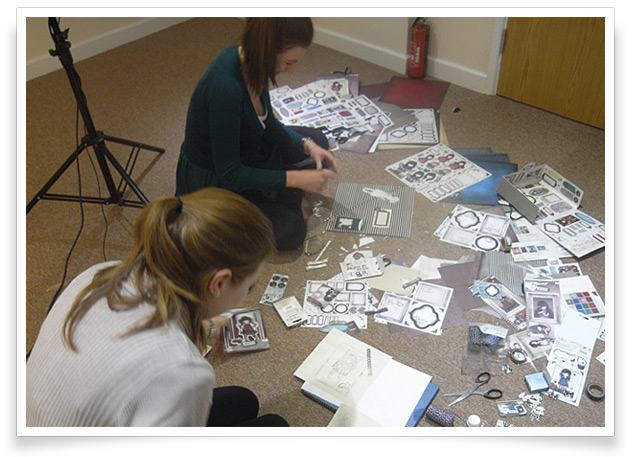 When we got creative in our photo studio.