Return to Previous Page
Details
Bake Cake, Eat It All Tea Towel

If you like to bake then this fun tea towel from The Bright Side is the perfect addition to your kitchen

Featuring the bold, colourful and stylish font we have all come to know and love from The Bright Side, the text on the front reads;

To do:
1. Bake
Cake
2. Accidentally
Eat it
all myself

The tea towel comes boxed so it would make a lovely gift for any fan of The Bright Side.

100% cotton
Machine washable.

Additional Information
| | |
| --- | --- |
| Product | Tea Towel |
| Material | Cotton |
| Length (cm) | 64.5 |
| Width (cm) | 46 |
| Features | Boxed |
Delivery
Within the UK
Standard delivery within the UK is charged at a rate of £3.99. Guaranteed, signed-for Next Day delivery is available for just £6.99.
Delivery Class
Delivery Time
Delivery Charge
Orders over

£49.99

Standard Delivery
Up to 5 working days

£3.99

FREE
Premium Delivery
1 - 3 days

£4.99

£1.00

Next Day Delivery
Next working day

£6.99

£3.00
Free UK shipping on Greeting Cards and Carrie Elspeth
Orders containing only Greeting Cards or Carrie Elspeth jewellery qualify for optional free delivery. These orders are sent using our Standard UK Delivery method. Please allow up to 5 days for delivery.
International Delivery
For international delivery, shipping price varies with spend. Fast, signed-for courier delivery by FedEx is also available to all international destinations.
North America
Order Value
Delivery Charge
Surcharge for FedEx
upto

£10.00

£7.99

+

£8.50

£10.01

-

£25.00

£9.99

+

£8.50

£25.01

-

£50.00

£16.99

+

£8.50

£50.01

-

£75.00

£29.99

NO SURCHARGE
over

£75.00

£39.99

NO SURCHARGE
Europe
For these purposes Europe includes Turkey, Eastern European countries, non-EU countries, and the Eurasian republics.


Order Value
Delivery Charge
Surcharge for FedEx
upto

£10.00

£4.99

+

£10.00

£10.01

-

£25.00

£7.99

+

£10.00

£25.01

-

£50.00

£9.99

+

£10.00

£50.01

-

£75.00

£12.99

+

£10.00

over

£75.00

£17.99

+

£10.00
Rest of World
Order Value
Delivery Charge
Surcharge for FedEx
upto

£10.00

£7.99

+

£14.50

£10.01

-

£25.00

£9.99

+

£14.50

£25.01

-

£50.00

£16.99

+

£14.50

£50.01

-

£75.00

£29.99

+

£14.50

over

£75.00

£39.99

+

£14.50

Extremely rarely, in the event of unusually heavy orders going to overseas destinations, these shipping tariffs will prove insufficient to cover our costs. In which case we will contact you and request that you pay a postage surcharge to equal our specific shipping costs for your order.
Should you choose not to pay that surcharge we will refund your payment in full and cancel your order. Should we receive no reply to this request we will hold your order for seven days and then refund your payment in full and cancel your order.
Returns
If you would like to return an unwanted or damaged item back to us please inform our customer service team at customerservice@temptationgifts.com or 01494 790424 within 14 days of receiving the goods.

You will be asked to send the item back to us at the address below.

Temptation Gifts
Unit 2E
Woodlands Farm
The Vale
Chesham
Bucks
HP5 3NS

If the product has been damaged or received incorrectly you can download a free returns label to use however please inform the customer services team before doing so. If however you have decided to return an item as it is unwanted please send this back to us at your expense, keeping a proof of postage.
Please ensure they are returned in perfect condition and packaged securely, because you will only be eligible for a refund or replacement once we have received the goods and confirmed they are in a re-saleable condition.

In order to process your return please include the following information:

Your order number
- If you need a replacement or refund
- The reason for the return
- If the item is faulty please include exactly where the fault is on the item

All returns are processed within five working days of them being received and we will send you an email when we have processed your return and inform you of any refunds that have been processed. Please allow 1-5 working days for refunds to be processed back into your account.
For more information, please go to our Terms and Conditions page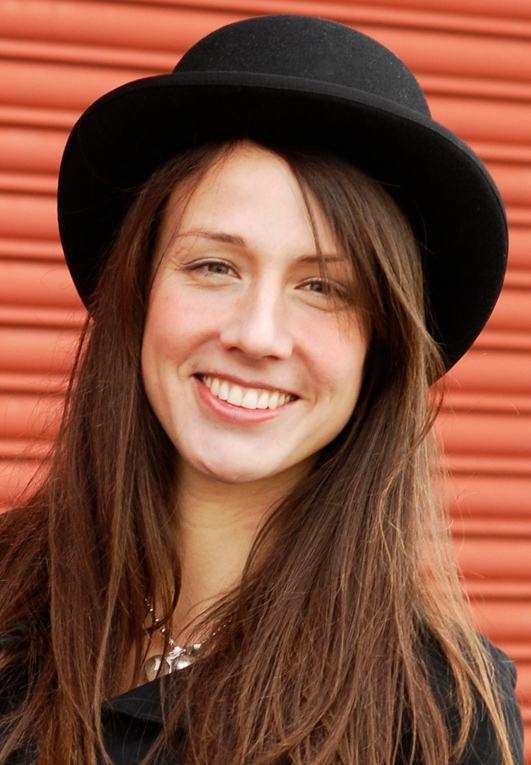 Writer, illustrator and self-declared eternal optimist Rachel Bright is the creative mind behind The Bright Side. Her work aims to capture a free way of thinking - one that makes you feel anything is possible - a sentiment all too easily lost with the end of childhood.
Her bold designs feature across a whole range of products – everything from wedding planners to egg cups – as Rachel aims to bring the brighter side of things to all aspects of life. The distinctive Bright Side font adorns all of her pieces, making it instantly recognisable as well as evoking the freewheeling spirit the brand stands for.
Sometimes tongue in cheek, often bold and quirky, and always with a positive outlook, the Bright Side is a truly unique gift to the world.
As well as her work with the Bright Side, Rachel has written several acclaimed children's books, all of which can be found here on TemptationGifts. She also writes poetry and was the official World Book Day illustrator in 2013.
Rachel kindly agreed to speak to us about her work with the Bright Side and beyond, and you can read the full interview here!