Return to Previous Page

FREE Standard Delivery on all orders containing only Carrie Elspeth jewellery (UK only).
About the Carnival Range
This range uses smooth frosted beads with a specific palette of warm tones and hot hues to re-create the bustling joy and exuberant light of a carnival. An inspired collection of colours, this unusual assortment has a fresh feeling which will translate perfectly into a versatile addition to your wardrobe.

About this Bracelet
A beautiful piece of jewellery in its own right, this pretty bracelet is also designed to work with the matching necklace and earrings to bring the whole set together. Carrie Elspeth bracelets measure approx 7" (19cm) around, and fasten with a silver-plated spring clasp.



Carrie Says:
"Frosted beads always look fabulous because they appear to have a softness to their surface, which emphasises their colouring. So when I found this amazing array of frosted-finish warm colours I knew I had to use them! I love the way all these complementary Autumnal tones come together so perfectly."

Additional Information
| | |
| --- | --- |
| Brand | Carrie Elspeth |
| Product | Bracelet |
| Colour | Multi |
Delivery
Within the UK
Standard delivery within the UK is charged at a rate of £3.99. Guaranteed, signed-for Courier delivery is available for just £6.99.
Delivery Class
Delivery Time
Delivery Charge
Orders over

£50.00

Standard Delivery
Up to 5 working days

£3.99

FREE*
Premium Delivery
1 - 3 days

£4.99

£1.00

Courier Delivery - Order by 3pm
Next working day

£6.99

£3.00
*PLEASE NOTE: Certain items are excluded from our Free UK Delivery offer. These items are clearly indicated within their product description and within the checkout process.
Personalised Gifts
Many Personalised gifts are excluded from our Free UK Delivery offer as they are packaged and dispatched from a separate location. Personalised items may take longer than our standard delivery times, and Premium or Courier delivery may not be available. This information will be clearly indicated on the affected items.
Free UK shipping on Carrie Elspeth
Orders containing only Carrie Elspeth jewellery qualify for optional Free UK Delivery. These orders are sent using our Standard UK Delivery method. Please allow up to 5 days for delivery.
£0.75 Shipping on Greeting Cards
Orders containing only greeting cards qualify for special 75p delivery. These orders are sent using our Standard UK Delivery method. Please allow up to 5 days for delivery.
International Delivery
For international delivery, shipping price varies with spend. Fast, signed-for courier delivery by FedEx is also available to all international destinations.
North America
| | | |
| --- | --- | --- |
| Order Value | Delivery Charge | Surcharge for FedEx |
| upto £10.00 | £7.99 | +£8.50 |
| £10.01 - £25.00 | £9.99 | +£8.50 |
| £25.01 - £50.00 | £16.99 | +£8.50 |
| £50.01 - £75.00 | £29.99 | NO SURCHARGE |
| £75.01-£100.00 | £39.99 | NO SURCHARGE |
| Over £100.00 | £49.99 | NO SURCHARGE |
Europe
For these purposes Europe includes Turkey, Eastern European countries, non-EU countries, and the Eurasian republics.
| | | |
| --- | --- | --- |
| Order Value | Delivery Charge | Surcharge for FedEx |
| upto £10.00 | £4.99 | +£10.00 |
| £10.01 - £25.00 | £7.99 | +£10.00 |
| £25.01 - £50.00 | £9.99 | +£10.00 |
| £50.01 - £75.00 | £12.99 | +£10.00 |
| £75.01 - £100.00 | £17.99 | +£10.00 |
| Over £100.00 | £24.99 | +£10.00 |
Rest of World
| | | |
| --- | --- | --- |
| Order Value | Delivery Charge | Surcharge for FedEx |
| upto £10.00 | £7.99 | +£14.50 |
| £10.01 - £25.00 | £9.99 | +£14.50 |
| £25.01 - £50.00 | £16.99 | +£14.50 |
| £50.01 - £75.00 | £29.99 | +£14.50 |
| £75.01 - £100.00 | £39.99 | +£14.50 |
| Over £100.00 | £49.99 | +£14.50 |

Extremely rarely, in the event of unusually heavy orders going to overseas destinations, these shipping tariffs will prove insufficient to cover our costs. In which case we will contact you and request that you pay a postage surcharge to equal our specific shipping costs for your order.
Should you choose not to pay that surcharge we will refund your payment in full and cancel your order. Should we receive no reply to this request we will hold your order for seven days and then refund your payment in full and cancel your order.
Returns Policy
If you would like to return an unwanted or damaged item back to us please inform our customer service team at customerservice@temptationgifts.com or 01494 790424 within 14 days of receiving the goods.

You will be asked to send the item back to us at the address below.

Temptation Gifts
Unit 2E
Woodlands Farm
The Vale
Chesham
Bucks
HP5 3NS

If the product has been damaged or received incorrectly you can give our customer service a call or email us to request a prepaid returns label to use. If however you have decided to return an item as it is unwanted please send this back to us at your expense, keeping a proof of postage.
Please ensure they are returned in perfect condition and packaged securely, because you will only be eligible for a refund or replacement once we have received the goods and confirmed they are in a re-saleable condition.

In order to process your return please include the following information:

Your order number
- If you need a replacement or refund
- The reason for the return
- If the item is faulty please include exactly where the fault is on the item

All returns are processed within five working days of them being received and we will send you an email when we have processed your return and inform you of any refunds that have been processed. Please allow 1-5 working days for refunds to be processed back into your account.
For more information, please go to our Terms and Conditions page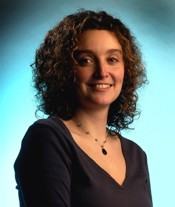 Carrie Elspeth always knew that she wanted to have her own business. In the space of a little over ten years, she has gone from a little known jewellery seller to one of the market leaders, employing multiple staff and producing several ranges every year. She continues to strive for excellence and receive recognition, both in terms of awards and, more importantly, in terms of customer satisfaction.
With a background in design and a childhood filled with making jewellery for friends and family, Carrie set up her jewellery business in 1999. Determined to become a market leader in creating a well-designed, accessible and beautiful product that would be handmade locally, Carrie's business foundations still hold strong to this day.

The business has grown incredibly since Carrie first opened a little studio in the rural market-town of Cowbridge, South Wales. Now occupying a large studio-warehouse in the same town, Carrie Elspeth employs 10 staff and has a team of 25 local outworkers who manufacture the jewellery to the same high standards that Carrie first implemented.

Carrie still gathers beads from all over the world, choosing carefully for each new range she designs, inspired by colour and shape as she always has been. Three full jewellery Collections are launched each year, keeping shop displays fresh and the many Carrie Elspeth fans happy. Always looking to expand her ideas and repertoire, Carrie has created 'Opulence', an extravagant, indulgent, limited edition collection.

The hard work and commitment from Carrie and her dedicated team has not gone unnoticed. Carrie was recently crowned winner at the Welsh Woman of the Year Awards for Best Small Business Owner, and achieved the glowing accolade of being finalist for "Best Service to Independent Retail" at The Greats industry awards. She has also won the Welsh Young Business Achiever and World Young Business Achiever in Innovation and Design awards, culminating in an invitation to Buckingham Palace to meet the Queen!

Awards are a welcome boost from the industry, but what drives Carrie forward is the positive response she has always got from the public, the people who buy and wear her jewellery. With every new Collection she designs and launches, Carrie is re-invigorated and re-inspired by the comments she receives, and will continue producing beautiful, accessible, handmade jewellery as long as she can!
TemptationGifts is proud to be Carrie Elspeth's Recommended Online Retailer. You can discover more about our long-standing partnership by clicking here.