Return to Previous Page

Emma Bridgewater
20% Off Everything in the Winter Sale!

Emma Bridgewater
Emma Bridgewater is a brand that captures the imagination with its iconic designs based on simple, uncomplicated elegance that are fresh and original, yet true classics as the same time.
Established in Stoke over 25 years ago, Emma's thirst for creative design has led to an expansion from her range of pottery to a huge variety of different products, all of which are intended for everyday use.
Working together with her husband, Matthew Rice, Emma Bridgewater's collection of fashionable designs has earned her many enthusiasts and we're proud to say that TemptationGifts.com is one of them!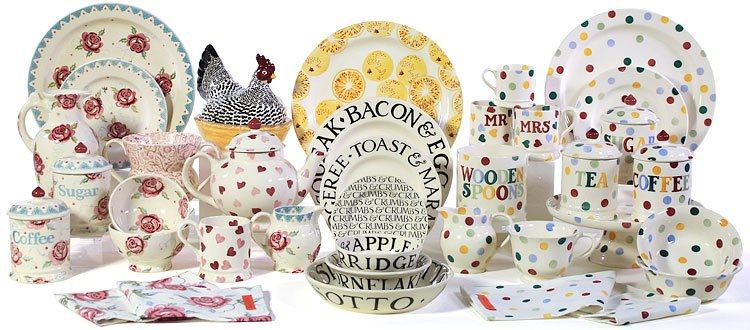 To learn more about Emma Bridgewater, watch our video here: